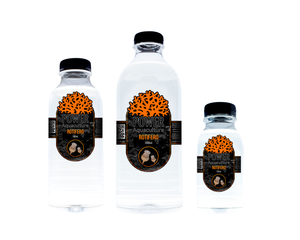 Widely known, this small filter-feeding animal is an ideal food for all kinds of corals and the young of certain fish and crustaceans. Being a filter feeder, its nutritional profile changes depending on the food it eats, our rotifers are fed with the best microalgae, a product free of nitrate and phosphate.

Duration: about a week refrigerated.

Dose:

– Food / maintenance: 0.1-0.25ml/liter daily. Preferably, feed the rotifer a few hours before using it, this way it will be more nutritious for the animal that ingests it.